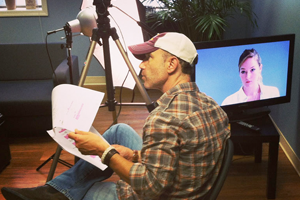 The Actors Lab provides a number of professional services including professional self taping, corporate training, and private coaching.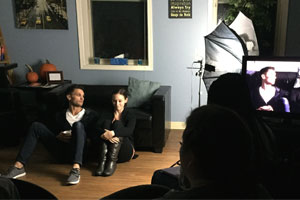 Learn what makes The Actors Lab different than other acting studios. Read through the philosophy of our studio too.

Congrats to Bryanna for signing with a great agent and booking her first commercial.
---
"If it weren't for Bryan and the support of my classmates at the Actors Lab I never would have rediscovered my passion for acting, signed with an agent, and booked my first paid acting job all in a matter of months!"

Congratulations to Kittson O'Neill for booking the new Schwarzenegger movie.
---
"Bryan is a true professional in every sense. In the year I've worked with Bryan, I've been on hold twice and booked a major motion picture! He's my guy!"

Congrats to Mike Sutton for booking multiple roles in indie films, television and web series.
---
"The knowledge, skills, practice and subsequent confidence resulting from what I've learned in class at The Actors Lab have resulted in me having stronger auditions and booking more roles. And the community of other actor/students has been very rewarding and helpful."

Congrats to Vesta Schneider for booking numerous Indie films as well as multiple commercials including, Duracell, TD bank, Ameritrade, Marriott and more…
---
"Bryan pushes me to my potential, he has helped me make strong choices and find layers in characters. He provides a supportive environment where everyone can feel safe. Bryan's teachings have helped me to grow as an actress, working at my own pace. Thank you so much Bryan!"

​Congratulations to Shelly for getting an agent and booking three commercials in the past six months!
---

"Beginning with a theater background, Bryan has helped me to adjust my skills and develop an entirely different technique. I don't believe I would be booking jobs without the guidance and expertise of Bryan's teaching skills and belief in the craft. Thank you Bryan and The Actor's Lab, my career would not be happening if it was not for you."

Congrats to Anthony for booking The Silent Treatment An Indie Film w/Marisa Tomei.
---
"The Actors' Lab provides the best coaching for TV, film, theater and voice over for young performers and adults. Bryan Fox really understands the business of acting and helps his clients learn the skills necessary to work in this highly competitive field"

In the Philly area from Los Angeles, Jeff needed to get a good self taped audition in to his agent on time for a major HBO project.
---
"Bryan, they loved it. I can't thank you enough. I told my boys, I wish you were in LA I would love to take class with you and I don't say that lightly."

Congrats to Sophia for booking a Steak-Umm commercial and a Benetton print job!
---
"Bryan Fox of The Actor's Lab in Wayne PA has been coaching my three young children for several months now and the progress each child has made is truly astonishing. Bryan is a coach, a mentor and a source of encouragement for actors of all ages and skill levels."

​Congrats to Rebecca for booking an episode of the new episode Showtime show Happyish!
---
"Every time I need to self-tape I immediately go to Bryan: he's that good. The last tape I did got me a callback for Showtime–all thanks to his great coaching!"

Congrats to Ana-Lisa for signing with an agent, auditioning for film/tv and recently booking/shooting her first commercial!
---
"Because of Bryan, I have the proper training and confidence I need when I'm in an audition room. The Actors Lab has become my home away from home. Thanks Bryan, you rock!"

Congrats to Brian Gallagher for booking three jobs in one month!
---
"Since I've been in Bryan's class, I've gotten several callbacks, including one for House of Cards, I booked a role in an indie film starring Ice T, an episode of the ABC show What Would You Do, and a national VO commercial. This is all directly connected to the work I'm doing at the Actors Lab."

Congratulations to Amy Garber for booking and shooting an episode of House Of Cards. Nice work Amy!
---
"I was able to apply what I learned in class to book a role on House of Cards. Thanks Bryan for your continued wisdom and expertise!"

Congratulations to Dave Patten for booking the Dreamworks film, Delivery Man Starring Vince Vaughn.
---
"This is a tough business. Not weeks after working together I landed a major role in a 20 million dollar Dreamwork's film. Great coach, great friend love this dude."

Congratulations to Kris Andrews for booking an episode of the Kevin Spacey show – House Of Cards!
---
"Bryan is very knowledgeable, patient and perceptive. He's a great teacher and, in my experience, they are rare. As a result of studying with him I just booked House of Cards. Thanks, Bryan!"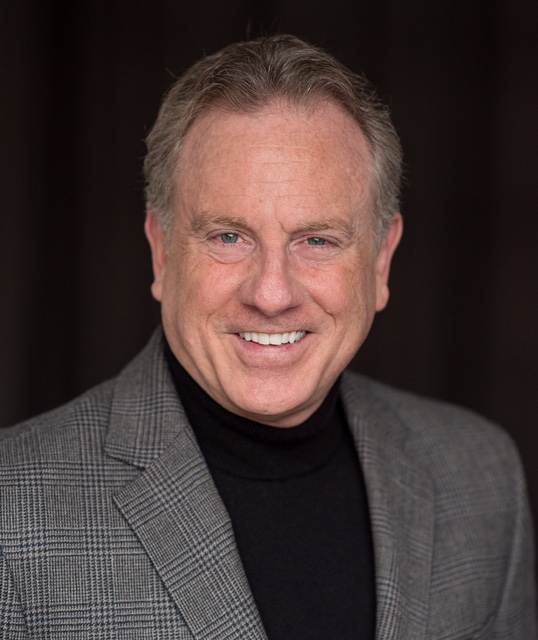 Congrats to Michael Lyons for booking an episode of The new Show The Outsiders AND an episode of House Of Cards.
---
"Bryan recently helped me land speaking parts on the new TV series "Outsiders" and also "House of Cards". I highly recommend Bryan as a true professional in his craft."

Congratulations to Justine Musselman!
---
"Thanks Bryan for all your help with my pre-screening videos for my college acting auditions! With the help of those videos, I'm proud to say I will be attending Pace University's BFA Acting program in New York City this Fall!"

Congratulations to Jason Boyle!
---
"Bryan is able to break down scenes/audition pieces and helps me understand how to be true when conveying a story. I recently booked a principal role on Boardwalk Empire by implenting what Bryan teaches in class."

Congrats to Rich for booking episodes of Veep and House of Cards.
---
"Bryan really cares about the actor and creates a supportive professional atmosphere. I never feel rushed by him. He is willing to take the time it takes to get it right."

Congratulations to Astrid Davis for signing with a New York agent and booking three jobs already!
---
"I had two days to teach my 5 year old a four page script for an audition as a lead in a feature film. Bryan Fox came to the rescue! He helped my daughter memorize each line perfectly and taught me some techniques to help her learn the role."

Congratulations to Shayne Coleman!
---
"After Bryan worked one on one with Shayne she booked Do No harm and using the same techniques taught, booked a recurring role on the Following and the I Smile Back with Sarah Silverman & Josh Charles. Thanks Bryan Fox!"

Congrats to Matt Tronieri for booking a role in the indie film The Showdown!
---
"I have had the privilege of watching my son's acting improve tremendously under Bryan's tutelage. His teaching methods have enabled my son to understand nuances of roles."

Congratulations to Jesse Coleman!
---
"Bryan Fox is an incredible acting coach. My son Jesse just landed a huge role in a movie and an episode of Law and Order. I can honestly can say if it wasn't for Bryan Fox my son probably wouldn't have booked the job."

Congratulations to Julie!
---
"Bryan, Julie got a callback already and booked a role in the new feature film Sugar Skull Girls! I cannot thank you enough for all your help and for taking your time with her and helping us come up with a great final product. We learned so much in just one session. You're the best!"

Congratulations to Melissa Bird for booking two TV commercials (NJ tourism and Health Republic, and industrial just in the past two months.
---
"Bryan's class has truly sharpened my cold reading, auditioning, and scene study skills which are vital to survive in this business."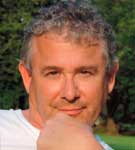 Congratulations to Kevin Corrigan for booking a role in the feature Film, Within The Dark.
---
"Bryan, I wanted to let you know, I was cast in the role of Dr. Alvarez for the film 'Within The Dark'. The taping session we did, clearly paid off and I wanted to say thanks! for your help."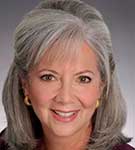 Congratulations to Stephanie Shore for booking a guest role on the New A&E TV series Those Who Kill.
---
"Bryan, I could not have booked this without your help. Many thanks."

Congrats to CeCeLia Ann Birt for booking another TV job a role in the movie Cleveland Abduction.
---
"Whenever I work with Bryan – I book a job. Thanks Bryan, you're a love."

Congratulations to Gene Streeper for booking an role on the NBC/Discovery Network show Dead of the Night.
---
"What I've learned with Bryan is that the "craft of acting" is more than saying memorized words or performing movements – the art of acting is an ongoing exploration of human interaction and life."