Testimonials
Student and Client Testimonials

"Bryan Fox has been a godsend to my career, when I am in need of a self tape or audition prep. I am so grateful to Actors Lab Philly."
– Cheyanne Cope

"The Actor's Lab is an invaluable resource right here in Philly and there is no need to go anywhere else for your growth as an actor or your "self taping" or professional acting needs…thanks Bryan."
– Maxwell Scott

"Thank you again Bryan. Your notes and guidance are very appreciated."
– Eoin Oshea

"I needed to tape and Skype a callback audition for an episodic with the casting director and director. I am mostly a theatrical actor who really wants to make the transition into TV and Film. Bryan's read and guidance completely got me in the moment and I booked it! I can't wait to work with him again in the future!"
– Erin Mosher

"Prior to working with Bryan, my 15 year old daughter Lauren had the dreams and aspirations to become a working actor, but not necessarily the confidence or refined skill set. Group and individual acting sessions with Bryan have emboldened her to take her natural gifts and deliver them without fear or hesitation! He has become a coach, a mentor and a friend. Thanks Bryan for believing in her, pushing her beyond her comfort zone and teaching her to pursue her dream with confidence!"
– Lauren Weigle

"I really love your class and all of these amazing people I have met!! Wednesday's are the best day of my week. Thank you!!!"
– Denise Parella

"Thanks for everything you've taught me so far. I felt very comfortable in that audition thanks to you and your class. I've also learned something's about life from you. I've just learned to look at life different​ly​ since taking your class. So thank you again."
– Eric

"I came to Actors Lab Philly looking to improve my commercial auditioning skills and in the process discovered a new found love of acting. Bryan's scene study for tv and film classes are very professional in a safe environment for actors working on their craft. As a result of studying with Bryan, I have been consistently booking commercials and have recently landed a lead role in an independent film. I could not have accomplished this without the guidance and support of Bryan and the wonderful group of students at Actors Lab Philly!"
– Mary Avgerinos
"Thank you again for all of your consistent help with these auditions!"
– Suzanne Langren

"If it weren't for Bryan and the support of my classmates at Actors Lab Philly I never would have rediscovered my passion for acting, signed with an agent, and booked my first paid acting job all in a matter of months!"
– Bryana Gallagher

"Bryan pushes me to my potential, he has helped me make strong choices and find layers in characters. He provides a supportive environment where everyone can feel safe. Bryan's teachings have helped me to grow as an actress, working at my own pace. Thank you so much Bryan!"
– Vesta Schneider


"Beginning with a theater background, Bryan has helped me to adjust my skills and develop an entirely different technique. I don't believe I would be booking jobs without the guidance and expertise of Bryan's teaching skills and belief in the craft. Thank you Bryan and The Actor's Lab, my career would not be happening if it was not for you."
– Shelly Breitling

"The Actors' Lab provides the best coaching for TV, film, theater and voice over for young performers and adults. Bryan Fox really understands the business of acting and helps his clients learn the skills necessary to work in this highly competitive field"
– Anthony

"Bryan Fox of The Actor's Lab in Wayne PA has been coaching my three young children for several months now and the progress each child has made is truly astonishing. Bryan is a coach, a mentor and a source of encouragement for actors of all ages and skill levels."
– Ana-Lisa

"Every time I need to self-tape I immediately go to Bryan: he's that good. The last tape I did got me a callback for Showtime–all thanks to his great coaching!"
– Rebecca

"Bryan is very knowledgeable, patient and perceptive. He's a great teacher and, in my experience, they are rare. As a result of studying with him I just booked House of Cards. Thanks, Bryan!"
– Kris Andrews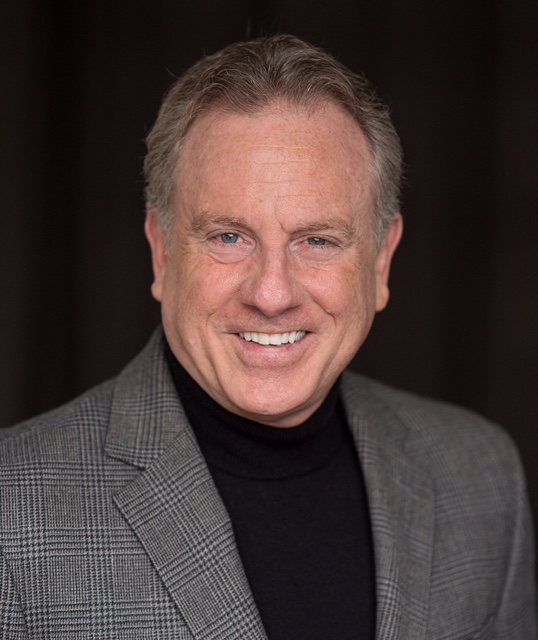 "Bryan recently helped me land speaking parts on the new TV series "Outsiders" and also "House of Cards". I highly recommend Bryan as a true professional in his craft."
– Michael Lyons

"Thanks Bryan for all your help with my pre-screening videos for my college acting auditions! With the help of those videos, I'm proud to say I will be attending Pace University's BFA Acting program in New York City this Fall!"
– Justine Musselman

"Bryan is able to break down scenes/audition pieces and helps me understand how to be true when conveying a story. I recently booked a principal role on Boardwalk Empire by implenting what Bryan teaches in class."
– Jason Boyle

"I had two days to teach my 5 year old a four page script for an audition as a lead in a feature film. Bryan Fox came to the rescue! He helped my daughter memorize each line perfectly and taught me some techniques to help her learn the role."
– Astrid Davis

"Because of Bryan, I have the proper training and confidence I need when I'm in an audition room. Actors Lab Philly has become my home away from home. Thanks Bryan, you rock!"
– Ana-Lisa

"After Bryan worked one on one with Shayne she booked Do No harm and using the same techniques taught, booked a recurring role on the Following and the I Smile Back with Sarah Silverman & Josh Charles. Thanks Bryan Fox!"
– Shayne Coleman

"I have had the privilege of watching my son's acting improve tremendously under Bryan's tutelage. His teaching methods have enabled my son to understand nuances of roles."
– Matt Tronieri

"Bryan Fox is an incredible acting coach. My son Jesse just landed a huge role in a movie and an episode of Law and Order. I can honestly can say if it wasn't for Bryan Fox my son probably wouldn't have booked the job."
– Jesse Coleman

"Bryan, Julie got a callback already and booked a role in the new feature film Sugar Skull Girls! I cannot thank you enough for all your help and for taking your time with her and helping us come up with a great final product. We learned so much in just one session. You're the best!"
– Julie

"Bryan's class has truly sharpened my cold reading, auditioning, and scene study skills which are vital to survive in this business."
– Melissa Bird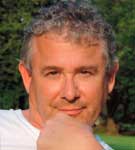 "Bryan, I wanted to let you know, I was cast in the role of Dr. Alvarez for the film 'Within The Dark'. The taping session we did, clearly paid off and I wanted to say thanks! for your help."
– Kevin Corrigan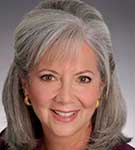 "Bryan, I could not have booked this without your help. Many thanks."
– Stephanie Shore

"Whenever I work with Bryan – I book a job. Thanks Bryan, you're a love."
– CeCeLia Ann Birt

"What I've learned with Bryan is that the "craft of acting" is more than saying memorized words or performing movements – the art of acting is an ongoing exploration of human interaction and life."
– Gene Streeper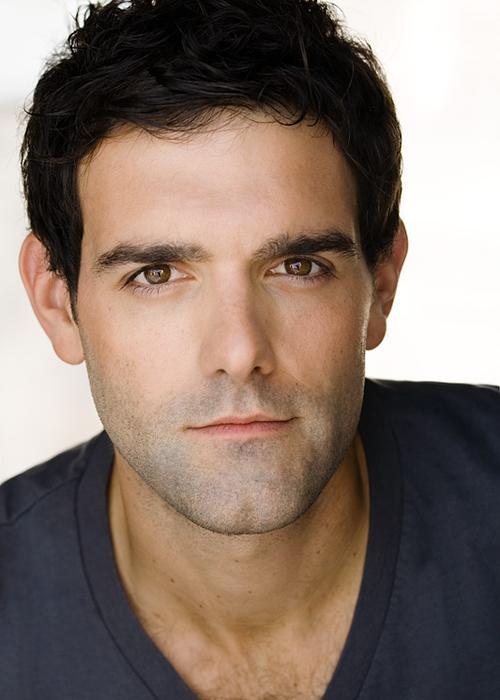 "I studied with many teachers in Los Angeles and Bryan brings more to the table than any other I have had the pleasure to work with. He works with you on the emotional and the technical; understanding how to utilize the camera as part of your performance and convey the truth of the moment for the audience. I never found this blend before. He also understands the business side of the profession which is just as important for most actors. You can truly go to him for anything. Most importantly he's an incredible person with an open, active, creative mind that gives all he has for his clients.I am so much more confident, prepared, capable, and ultimately creative and honest, as an actor because of working with Bryan."
– Jeremey Gabriel
SAG/AFTRA
Booked an episode of the WGN show Outsiders.

"As an experienced actor in NY and LA, I have done many self taped auditions and I strongly recommend you go to Actors Lab Philly. You will be creatively free, and probably leave feeling a great sense of accomplishment, surprise in yourself, and a bit more understanding of your self as a person, and an artist. Thank you, Bryan."
– Rene Rivera
SAG/AFTRA
Julliard Graduate and Working LA actor
---
"Working with Bryan Fox was the most helpful and beneficial experience I could have had to prep for auditions for college. Before working with Bryan, I didn't even think I would be good enough to pursue acting at all, and now, thanks to Bryan's patience and experience, I am proud to say that I was accepted with a partial scholarship into the New York Film Academy and now I am one of the twenty students accepted into the University of the Arts acting program. I would highly recommend Bryan to anyone looking to start their career as an actor, and to have fun doing it."
"Class with Bryan really help me develop the real me. He taught me that acting is listening and reacting. Being in the moment is key. He was very patient and gentle with my 9 year old daughter. He understands kids and what they need to progress."
Bryan Is really wonderful to work with and makes it easy to get the job done! Bryan has a tons of great ideas and suggestions that make the process of putting a scene on tape stress free. He was helpful in many aspects, not just pushing the play and record button.
"Bryan makes auditioning fun! Who would've ever thought? His passion is infectious….attention to detail superb! And he wont let ya leave til ya get it right…….without being rushed. More often then not I do get the callback and that's all I ask. Thanks to him my batting average is extremely high!"
I am writing on behalf of Bryan Fox with whom I have worked for my recent audition for "Those Who Kill". I had never met Bryan prior to my most recent audition. Having recently moved to the Main Line of Philadelphia from Manhattan, I was desperately searching for someone to help me with my audition. Bryan was recommended to me by a friend and fellow actress. I can honestly say that Bryan's on camera work was one of the best coaching sessions I have ever received in my 17 years as an equity actress. His coaching was specific, creative, honest and direct. I would highly recommend him for on camera film coaching to anyone and everyone in the business. He is humble and extremely talented… a nice combo in my book!
"If you happen to be an actor in the Philadelphia area, you would be wise to seek out Bryan Fox as an acting teacher or coach. He is as good as it gets. His ability as a teacher knows no bounds, and he is just as good at acting and directing as he is at teaching and coaching. Obviously, I hold him in high regard and urge any and all Philadelphians to take advantage of the chance to study with him."
I can not speak highly enough of how instrumental The Actor's Lab class has been in my acting career. I have been apart of this class for the last 4 years and I have seen my skill set, creativity, and technique grow tremendously. This class has improved me in all aspects, from my comfortability on camera to my confidence in the audition room. The instructor Bryan is extremely knowledgeable, patient, and caring. The class environment is welcoming and supportive, providing the perfect space to stretch yourself. Because the class also provides workshops and industry guests, it has helped me understand the business and craft so much more. The Actor's Lab will continue to be my second home.
I cannot say enough about Bryan Fox and the classes I am taking at The Organic Acting Academy. After only a few short weeks, I was able to apply what I learned in class to book a role in House of Cards. I am certain that had I not had the support and knowledge provided by Bryan, I would not have felt as confident in the audition room as I did. Thanks Bryan for your continued wisdom and expertise!"
My name is Bob Heath and I recently worked with Bryan Fox on taping my audition for a film in Pittsburgh. I strongly recommend Bryan to you and to all SAG actors in town. He takes his time, makes quality suggestions and makes the actor feel at ease and comfortable during the taping. He provides great advice and suggestions as to how to best play the scene. I'll definitely work with Bryan again
"Bryan Fox is an exceptional acting teacher and coach. He knows his craft, speaks with clarity and authority about it, and expertly helps the actor transform words on the page into realistic actions that
are authentic and believable. Bryan's techniques always are sensitive to the needs and sensitivities of
the student while respecting everyone's integrity in the class. Bryan's supportive, intelligent instruction continually enables students to see their own progression even in the course of a single class."
Bryan has provided me with much more than his invaluable knowledge of technique. The philosophy he implements in his classes is centered around having fun and developing your sense of play. I have absolutely improved as an actor and Bryan's classes have arguably made me a better, more empathetic person. Aware that every actor processes and digests their work differently, he is adaptive in his approach to catering to each individual's specific needs. Nurturing and supportive, I know I speak for everyone in his class when I express, that he is always there when you need him. Bryan has guided me in achieving some of my best work and I truly believe I would not have booked some of my more impressive roles without his expertise. His love for life and the craft is inspiring. He'll not only be the best coach you'll ever have, he'll quickly become one of your favorite people! Thanks for giving me the confidence and tools needed to tackle my passion.
Bryan really cares about the actor and creates a supportive professional atmosphere. I never feel rushed by him. He is willing to take the time it takes to get it right. His flexibility gives me peace of mind if a casting director needs tape quickly; I know that he will produce an audition tape that enhances my skills and sets me up for success. I am not a particularly computer savvy person, but know I can rely on Bryan to properly format self- taped submission to accommodate the casting director's IT requirements and give me my best chance to get the part. I encourage you to share his talents with others. They will thank you for it.
Bryan taped a movie audition for me at his studio in Wayne. Courteous and patient, he is not only a good photographer, but he is also a good director. He gave me notes that improved my performance and ultimately made for a competitive audition tape. He is upbeat and, may I repeat,patient? He also "packaged" everything according to the copious instructions and sent out the file before I left. Very efficient. Very professional in every way. I would highly recommend him. Needless to say, I will be going back should a juicy part come my way.
"Bryan Fox is an incredible and inspirational acting coach. Without him I would not be the actor I am nor have the career I do today; he instilled in me the many methods of acting, and more importantly, to be positive and believe in myself. This is a tough business! Not weeks after we started working together, I landed a major role in a 20 million dollar DreamWorks film.
Great coach, great friend. Love this dude."
"Having worked with Bryan to video tape film auditions I can say he is the complete professional. He knows exactly what he's doing & knows how to help an actor get the best results for an audition tape. I have had nothing but positive feedback from casting agents each time. I feel he is an asset, will be using his services again & do not hesitate to recommend him, highly. The following is a casting director's response to my first taped audition that Bryan helped me with for a film in London…
'Hi Thomas, thanks so much for sending me your terrific self taped audition. I thought it was brilliant, really made me laugh and got his character across beautifully.'
That says it all!"
The Actors Lab not only provided me with all the training I needed to further my career, but I also gained a family of supportive artists…which is very rare! Since joining the Actors Lab Philly I have signed with two agents, I have booked multiple jobs, along with acquiring priceless knowledge about the industry, making lifelong friendships and becoming more confident in myself. I am Forever grateful for this school and I highly recommend checking it out!
"I audited several acting classes before deciding on Bryan's class. As a new actor, I needed a teacher who would instruct and challenge me, but who'd also be kind. Acting is about bearing one's soul. We need to feel safe. Bryan creates a safe space for actors to discover and grow in our craft. He also brings years of industry experience to his teaching, so he understands the challenges we'll face and how to stay passionate in the face of rejection. I'm now living in Los Angeles, following my dream. Bryan was a big encouragement when I said I wanted to do that. I'm so thankful for the training I received with him."
Prior to attending Organic Acting Academy, I had very little sense of what believable acting was, until I began working Bryan. He is able to break down a scene or audition piece and help me understand how to be true when conveying a story. I recently booked a principal role on Boardwalk Empire by implementing what Bryan teaches in class. While on-set I was sitting alone, the director walked over to me and said, "You are here cause you didn't act in your audition, you were real" – I owe that complement to Bryan cause he instills that mentality into his students and my experience is a result of studying with at Organic Acting Academy!
"It was March of my senior year in high school. I met with an acting coach for my college audition, but I never felt as though she listened to me or my ideas for my monologue, because of that I never really felt confident in it. I met with Bryan and the first thing he did was listen to me then helped me understand my monologue in a way I hadn't even looked at it. Bryan helped me dig deep into my monologue to understand my character and how she really relates to me. He acted with me so I could really feel what my character felt and encouraged my ideas. He explained acting techniques in clear ways that really hit home. Suffice to say, when I walked into my final audition, I nailed the piece. Now, I'm at DeSales University for Acting/Directing and I couldn't be happier. As corny as this sounds, I really do have Bryan to thank."
"I have had the privilege of watching my son's acting improve tremendously under Bryan's tutelage.
He provides insight and inspiration to all his students whether they are newcomers to the business or seasoned veterans. His teaching methods have enabled my son to understand nuances of roles and that different roles require different styles and skill sets. All the while providing, positive support, direction and encouragement. He provides tools for actors to be able to give a good performance for reading a scene or preparing for an audition but just as important he wants the actor to understand, appreciate and hone their craft. He is generous with his time and talent and truly is an asset to the acting community."