Youth & Teen Acting Classes
If you're a new student, please fill out the form on this page before or after submitting payment. Thank you!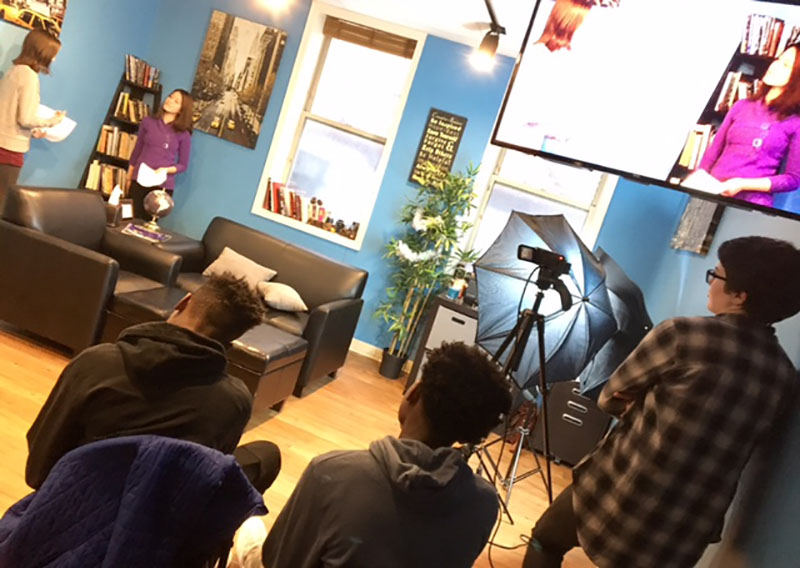 Teen Acting For Film and Television (ages 13-17)
Teen's are young adults and should be treated that way – with respect, intelligence, creativity, structure and kindness. Like the adult classes teens will do similar work but with age appropriate material from film and television. They will learn to relax, access who they are so that they can interpret scripts, emotions intention and most importantly listen and be presently in the moment. It's not about looks, or being popular – it's about being comfortable in who you are, empathy, and finding strength in giving of yourself, vulnerability and confidence, all in a fun, safe supportive environment. After three months (twelve weeks) classes will perform in a live scene day and premiere their original short films for family and friends.
Day: Mondays and Saturdays (Coming soon: Wednesdays)
Time: 3:30-5pm
Teen Class Saturday
12-2pm
TO REGISTER, PLEASE SCROLL DOWN TO "CLASS FEES" SECTION.
---
New Youth Kids Class
Starting Saturday, April 7th from 10:30am -12pm
8 weeks
$250
Youth Acting is a playful, educational program where children thrive thorough expanding creativity, building self-esteem, and awakening to public presentation. In this enjoyable eight week class, children will learn how to create characters, learn dialogue, and use their voice, body, and emotions as acting tools. All children are welcome, whether just looking for a fun class or aspiring to act in movies or on stage.
Registration is full. We will have another one coming up. Thank you!
---
New Teen After School Class
Wednesday January 10th 4-5:30pm
Ongoing once a week $125 a month:
Or twice a week for $150 a month:
---
Class Fees
$140 for once a week
(4 classes a month)
$140 a month
$180 for twice a week
(8 classes a month)
$180 a month