About The Actor's Lab
There are many places to take acting classes out there, yet many of them often stress the drama in drama class, sometimes resulting in teaching students to be over dramatic, or over act. Some schools simply cast students in a play so that all paying students can get a part and be on stage. As a result students can simply be positioned on stage so they are seen and heard, then told to merely to say their lines. And if you're not lucky enough to get one of the few leads offered, you may take what's left and be the third tree from the right. And whether it's community theaters or high school drama programs, there is often politics or favorites involved in casting. Sometimes by just focusing on a performance, the art of truly teaching students the craft of acting can be overlooked because of time constraints, rehearsals, opening night pressures, class sizes, etc. Also some acting classes, workshops and plays can sometimes be taught and directed by those who have never really pursued, experienced or worked in the real world of theater, film or television and if they have, sometimes they can be a bit jaded or negative from not being as successful as they had dreamed, and that negativity can trickle right down to the students and affect them as actors and people.
At The Actor's Lab our focus and care is for each individual student. We teach them the craft, business of acting and auditioning for the stage and narrow our focus on film and television work. We also encourage students to create and produce original material and learn the basics of film making. All while instilling self-confidence and personal growth, through relaxing, truly being in the moment and having fun. Our instructors are either happily retired from working in professional theater, film and television or currently and passionately pursuing a career in acting for both. Using real and current scripts, we focus on the subtleties and realism of film and television level acting. We bring years of real world experience from the stages off Broadway in New York to the Sound stages of Hollywood California, all with fun and passion.
Most importantly we focus on fun and the individual student to help them find their own unique creative voice, to become a confident, collaborative, empowered actor and individual. There are many great techniques and methods in the craft of acting, from Adler to Stanislavsky to Meisner and many more. Our method uses all methods. We don't make students subscribe to just one and only one technique, because every script and every student is an individual and may need to work differently.
---
Actors Lab Philly Philosophy
Actors Lab Philly is a safe and supportive acting studio for actors of all ages and levels. Where actors feel safe to experiment, work, play and practice the craft of acting. As well as explore writing, film making and the never ending journey of our humanity. Our goal is to help our actors, students and clients to simply listen and react truthfully in the moment – under fictional circumstances. Our focus is primarily acting for the camera but we train for film, television, stage and our daily lives.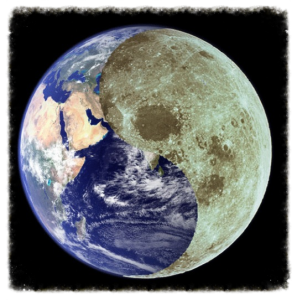 Robert De Niro shares his thoughts on acting for the camera.
"For centuries, cultures used different words and phrases to describe this kind of "good" acting: Romantic Acting, Emotional Acting, Divine Inspiration, The Muses, Feeling the Role. These terms merely described an organic process of creativity that talented actors used, often times unconsciously, to accomplish what audiences experienced as a moving performance."
– Lee Strasberg